nca | nichido contemporary art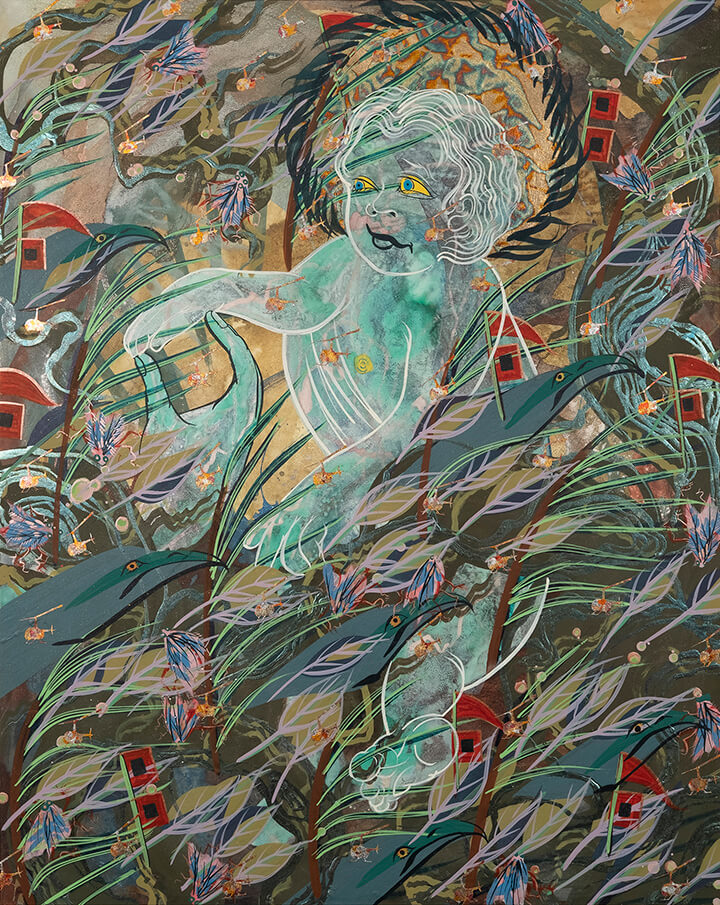 nca | nichido contemporary art is pleased to present The Gale, a solo exhibition by American artist Tammy Nguyen.
Through her work, Nguyen addresses diaspora issues, terrorism and other harsh conditions that keep affecting people in the aftermath of wars and conflicts while drawing on her own life experience as daughter of Vietnamese refugees who fled to the U.S. to escape the Vietnam War.
In recent years Nguyen has been investigating ways to decolonize own's one self and through unrestrained imagination and geopolitical research she continues to trace the history of local environments to create new own stories.
For her first solo show in Japan, Nguyen presents 11 new paintings, including large-scale pieces, that investigate a Catholic world swallowed by the tropics while drawing on the tradition of illuminated manuscripts.
* For the latest information on opening hours, etc., please visit the website of each gallery/facility.
[Open]

9/17 11:00 - 19:00
9/18 11:00 - 18:00
9/19 11:00 - 18:00
[Address]

102, 7-21-24 Roppongi, Minato-ku Tokyo 106-0032, Japan
[Phone]

03-6384-5310